This is a layout I did tonight. It's a new kit from Meredith Fenwick called Pitter Pat.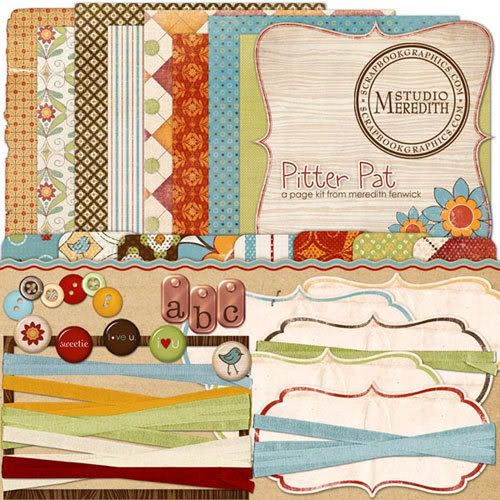 Here's the link to the
kit
in her store at
www.scrapbookgraphics.com
. The kit is called Pitter Pat and it's a great kit for fall photos.
And if you haven't checked out Meredith's shop, you need to. She is one talented designer and she is very generous. When I took the classes at Jessica Sprague to learn to digi scrap...Meredith was always one of the designers that donated supplies and coupon codes. And I was able to pick up this kit with a gift certificate I won by doing a challenge with one of her templates. I own almost 80% of her shop at Scrapbook Graphics, because I love her stuff.
Now I need to get out and find some fall colors, so I can make more pages.